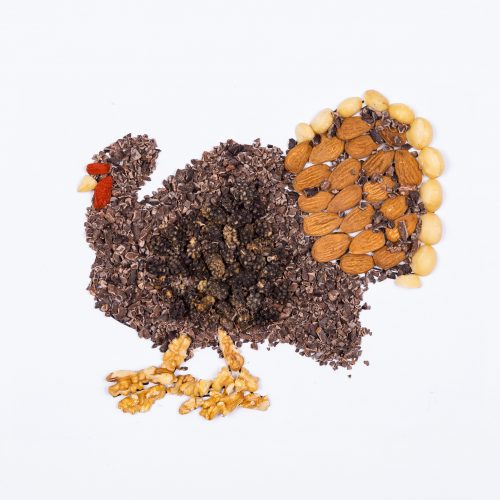 Spice Things Up for Thanksgiving
With Three Casseroles from Around the World
Thanksgiving is a time for family, laughs, and a scrumptious feast. Every year, we look forward to the classic turkey dinner, stuffing, and the usual sides. Why not spice things up a bit?
Make your table a celebration of global flavors with exciting casseroles from around the world.
The South American dish Pastel de Choclo (corn pie) will be right at home on your Thanksgiving dinner table. Similar to shepherd's pie, this casserole features a main layer of beef or chicken but seasoned with a blend that is based on Peruvian peppers. The combination of additional ingredients is quite surprising with olives and hard-boiled eggs, and optional raisins. However, the best is the topping of sweet corn blended with basil and milk.
Pastel de Choclo is typically baked in a shallow clay pot, but a regular casserole dish or even a cast-iron skillet works just as well.
The wonderful thing about this dish is that it's incredibly versatile and easy to whip up. Add or skip a layer, or make it vegetarian – the choice is yours.
Rich and flavorful, bobotie is a popular South African dish. It was most likely influenced by the Malaysian and Dutch cuisine. The creamy meatloaf balances a sweet-sour-spicy flavor.
Bobotie consists of a savory minced meat base (lamb or beef) thickened with almonds and a thin top layer of an egg-milk mixture. The spice blend with dried mango (amchoor) really brings the flavors of this dish to life.
Don't miss the apricot-ginger chutney to accompany this unique casserole.
Cranberry sauce is a classic Thanksgiving side dish that's easy to make from scratch. All you need are fresh cranberries, a sweetener of your choice, and some common spices.
The classic Italian lasagna (ital: lasagne) makes a familiar yet flavorful addition to your holiday meal. Like many other casseroles from around the world, our lasagna is fast and easy to prepare (in a pan instead of an oven), and you can easily customize the ingredients to your liking.
Lasagna features alternating layers of lasagna pasta, ricotta cheese, tomato sauce, and mozzarella cheese. Spices like oregano, garlic, onion, marjoram, a pinch of chile and celery, and fresh basil round up this Mediterranean dish.
Serve alongside your other Thanksgiving dishes, or make it the main course for Black Friday lunch.
These three casseroles will bring global flavors to your table while complementing the usual Thanksgiving fare. Give one (or all) a try this year to make your holiday meal a memorable one.