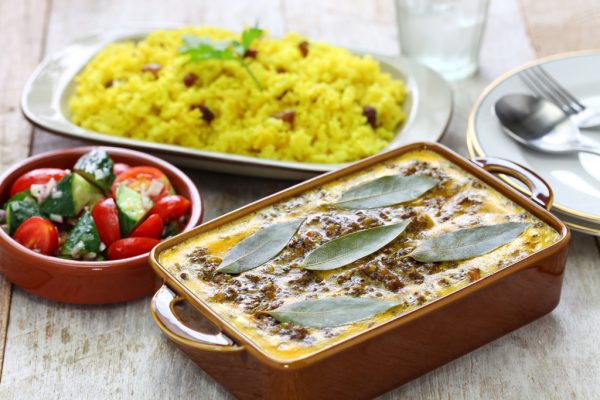 The origin of this popular South African is unknown. Bobotie was most likely influenced by the Malaysian and Dutch cuisine. This creamy meat pie balances a sweet-sour-spicy flavor.
The fresh lime leaves from the authentic recipe are usually substituted with bay leaves. Lemon thyme comes closer to the authentic flavor and fills the kitchen with a fragrant smell.
Shopping list
1 cup dried apricots, chopped
1 onion, chopped
1 inch ginger, finely chopped or grated
1/4 cup white vinegar
oil, salt
Optional: sugar to taste
Directions
In a small POT, heat 1 tbsp oil.
Fry 1 onion on medium heat until golden. 
Add apricots, ginger, 1/4 cup vinegar, 1 cup water, sugar + salt to taste.
Cover and cook over low heat for 30-60 min.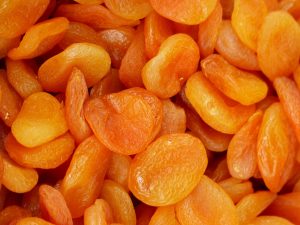 The Bobotie Culinary Spice Kit includes the following spices:
[1] Amchoor, yellow mustard, curry leaves, fenugreek, onion, ginger, coriander, turmeric, cayenne, cumin, cilantro, garlic, cardamom, black pepper, cinnamon [2] Nutmeg. turmeric, lemon thyme
Add chopped almonds and/ or 1 oz raisins to the meat.
Substitute meat with lentils or chopped mushrooms.
Garnish with fresh leaves (bay, curry, or basil).
Add an apricot-ginger-chutney as a side (see recipe above).