Over the southeast of Jamaica extends a 28 miles long mountain range known as the Blue and John Crow Mountains. The Blue Mountains were named a UNESCO World Heritage site in 2015 as one of the 78 most irreplaceable protected areas for the conservation of its biodiversity and to preserve the cultural heritage of slaves that found refuge in the mountains.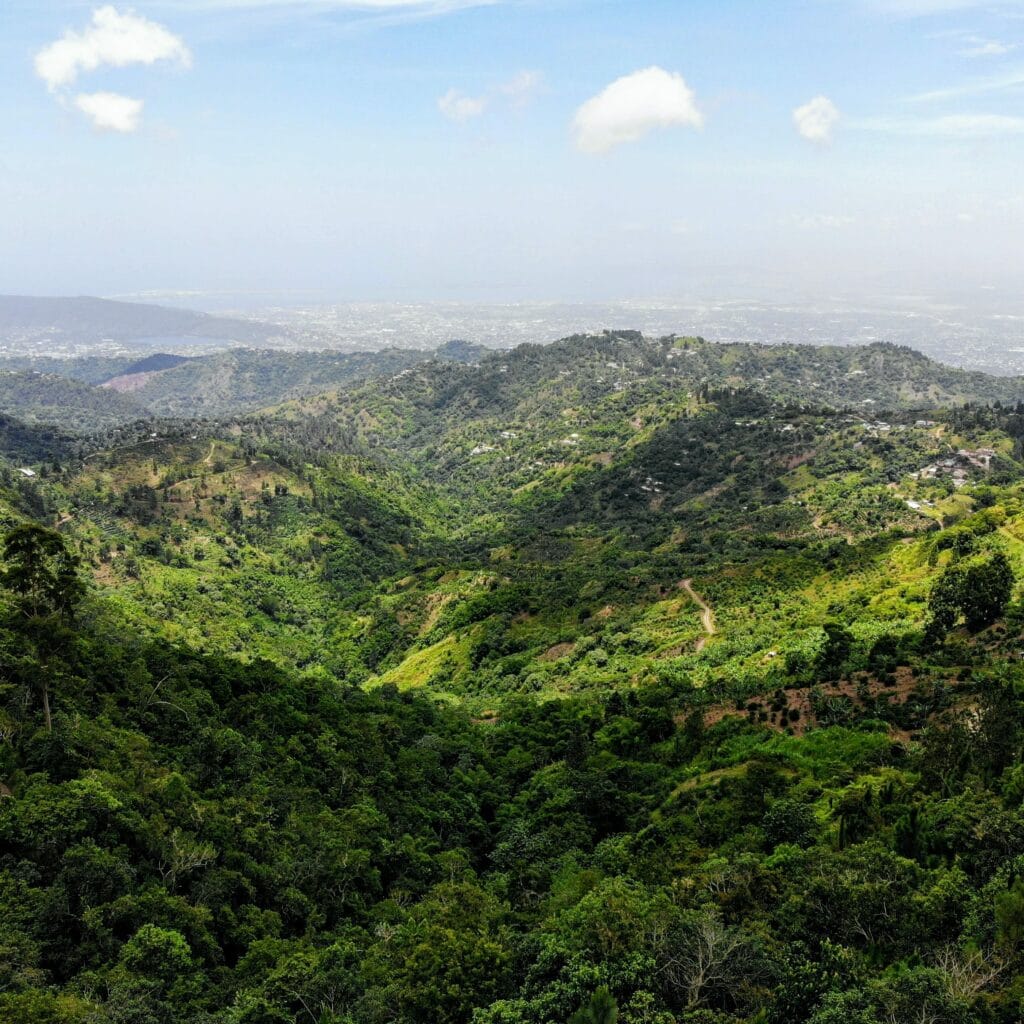 The high elevation (850m to 200 m asl) and rough terrain of the North and South-facing slopes of the mountains account for a wide variety of habitat types. 
Jamaica hosts numerous endangered species and a high proportion of endemic plants. 
The mountains are also one of the 78 most irreplaceable protected areas for the conservation of the world's amphibian, bird, and mammal species.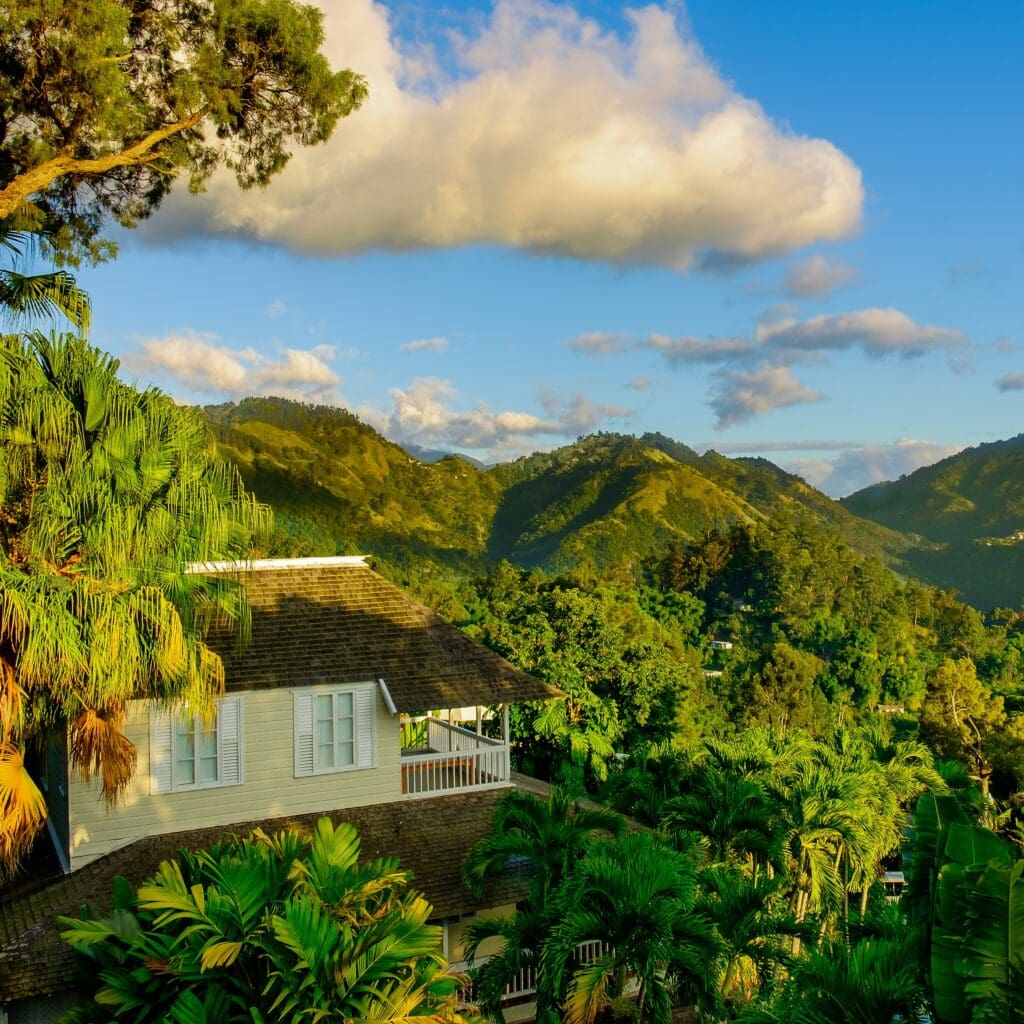 The Blue Mountain Peak Trail
Enjoy hiking? The Blue Mountain Trail is a scenic attraction you'll want to check out. It is the route to the highest point (7400 ft.) in Jamaica, with a distance of 5.8 miles it typically takes 4 hours to get to the summit.
 The terrain is steep so you will definitely need proper hiking shoes. The hike is intense but it offers an amazing observation of native plants and over 200 bird species; including the rare Jamaican Blackbird.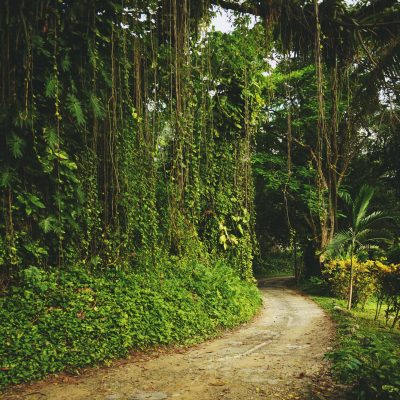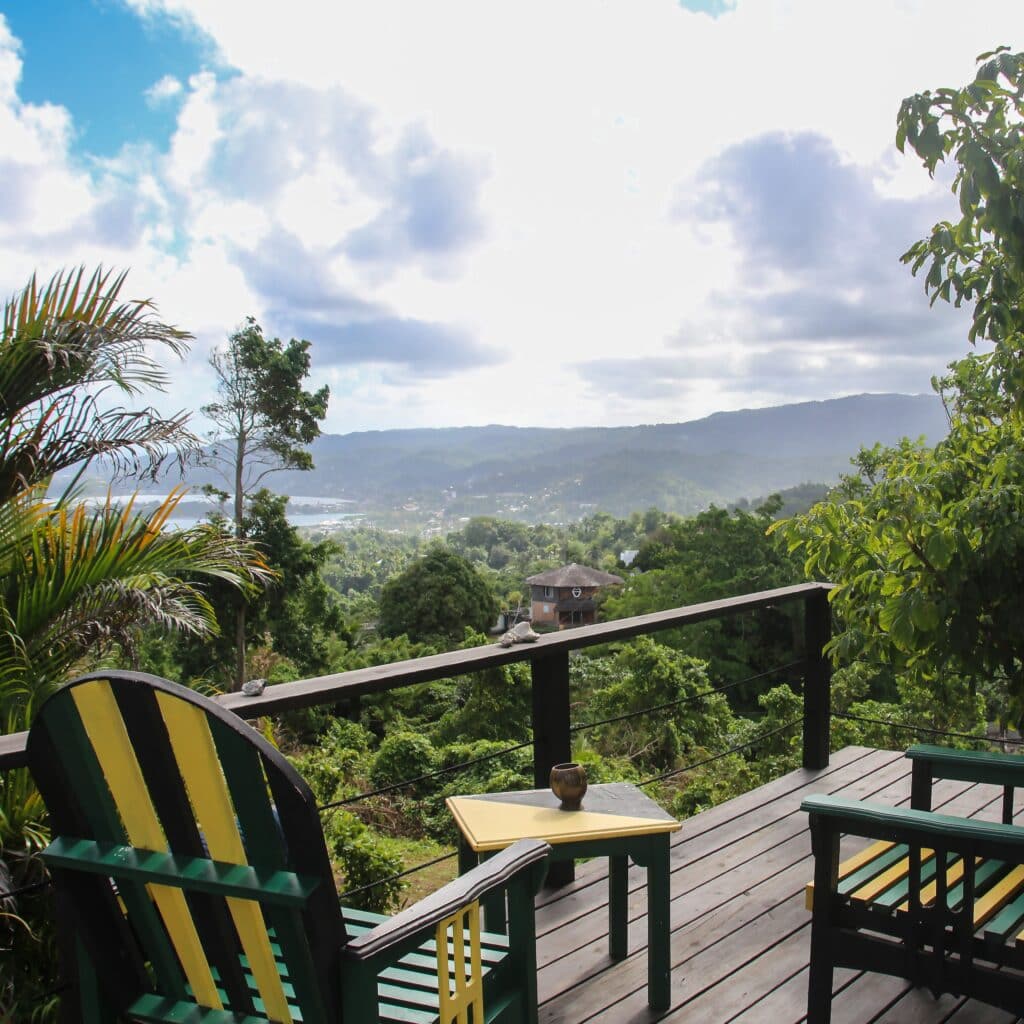 Sit back and enjoy the gorgeous view with a cup of coffee from unique local beans.
Jamaican Blue Mountain coffee beans are renowned for their exceptional boastful taste and rich aroma. 
Blue Mountain coffee is the world's highest mountain-grown coffee at elevations of over 7000 ft. The coffee beans are in high demand due to the limited growing space on the mountain.
Ride along on this tour on a coffee farm.
If you're interested in learning more about the Blue Mountain coffee check out our new YouTube channel for hand selected videos.
The Blue Mountain Project
The Blue Mountain Project is an exceptional program that offers a community library and a computer lab for all ages. The project receives support via in-kind donations of support for their educational programs.
The Blue Mountain Project also provides healthcare by teaming with the Jamaican Ministry of Health. Due to the rough terrain and roads of the mountain access to healthcare can take 1-2 hours to isolated communities near the peak of the mountain.
Discover the world with hand selected videos on our new YouTube channel