SpiceBreeze Shopping List Card
To spare you the hassle of hunting for rare to find ingredients, we substitute them with standard pantry items. Of course, you can always opt for a challenge. The following staples and pantry items appear regularly in our recipes.
Now it gets even easier for you! 
Our new printed SpiceBreeze shopping list card is delivered to you each month with your new favorite recipes.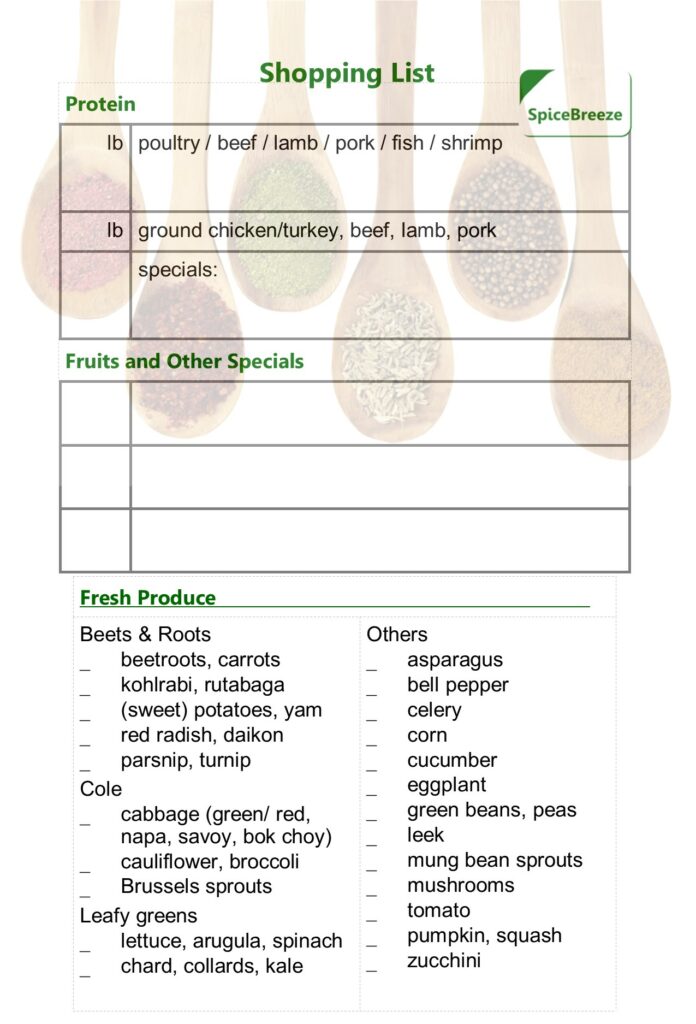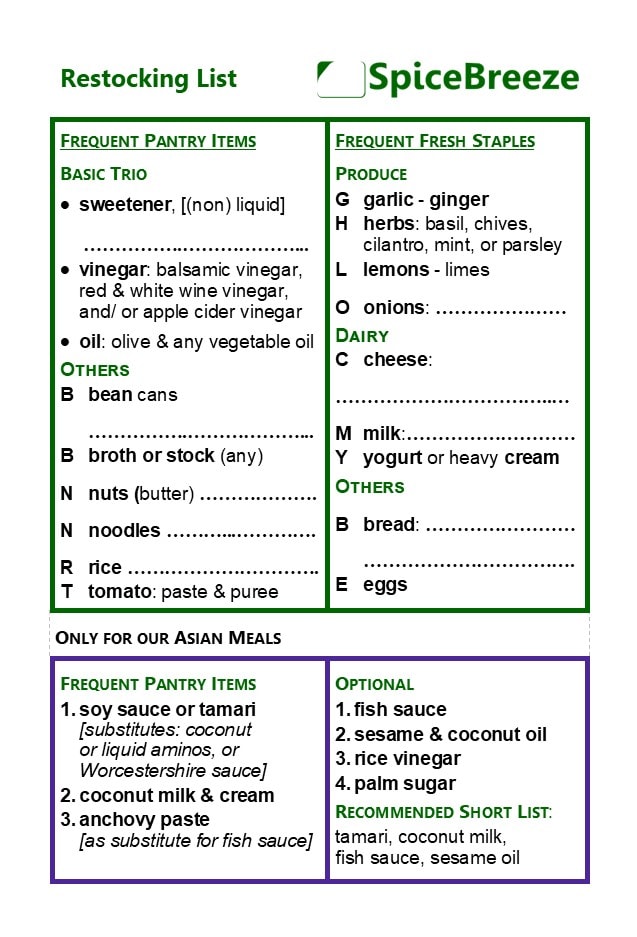 Discover simple recipes from around the world
Be Inspired. Explore your boundaries and creativity.