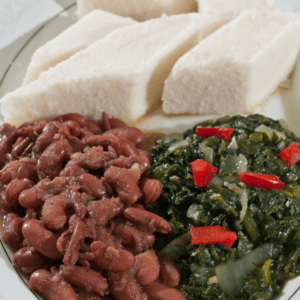 Kenyan Sukuma Wiki
Sukuma Wiki is a celebration of Kenyan cuisine and culture. Green leaves are cooked with aromatic spices, delivering a delightful and nutritious dish. Sukuma Wiki, meaning "stretch the week," suggesting that this affordable and easy-to-make dish can stretch your meals throughout the week. Try it today and transport your taste buds to East Africa!
Ingredients
Fresh Produce
1

lb

collard greens, kale, or chard

cut into 1/2 inch strips

1

medium

onion

finely chopped

2

medium

tomatoes

chopped

1

lemon

for juice
Culinary Spice Kit
1

pouch

Coriander, green bell pepper, smoked paprika, carrot, onion, tomato, spinach, celery stalk, red bell pepper, chili, cumin, turmeric, garlic, curry leaves, fenugreek, cilantro, ginger, yellow mustard, cinnamon, cardamom, black peppercorn
Suggested Sides
Ugali(a polenta-like dish)

see recipe in notes

Rice

Beans (kidney or pinto)

cooked or fried, see recipe link in notes

Chicken or beef (good to use up leftovers)

fried or stewed
Instructions
Stew - 1. Fry Aroma-Veggies
In a large POT, heat 2 tbsp oil over medium heat.

Fry the onions until they turn golden brown, stirring frequently.
Stew - 2. Add Spices
Add the tomatoes and Sukuma Wiki spices. Mix well.

Cook until it turns into a paste-like mixture. Stir frequently.
Stew - 3. Add Main Veggies & Water
Add the greens one handful at a time, stirring constantly.

Season with salt & pepper to taste.

Add 1/2 cup of water. Bring to a boil.

Cover and cook for 15 to 30 minutes, until the greens are tender. Stir occasionally. Add a little water if necessary. Turn off the heat.

Add 1-2 tbsp lemon juice and mix well.
Serve
Optionally, garnish the plated dish with fresh chopped tomatoes.

Enjoy!
Notes
Ugali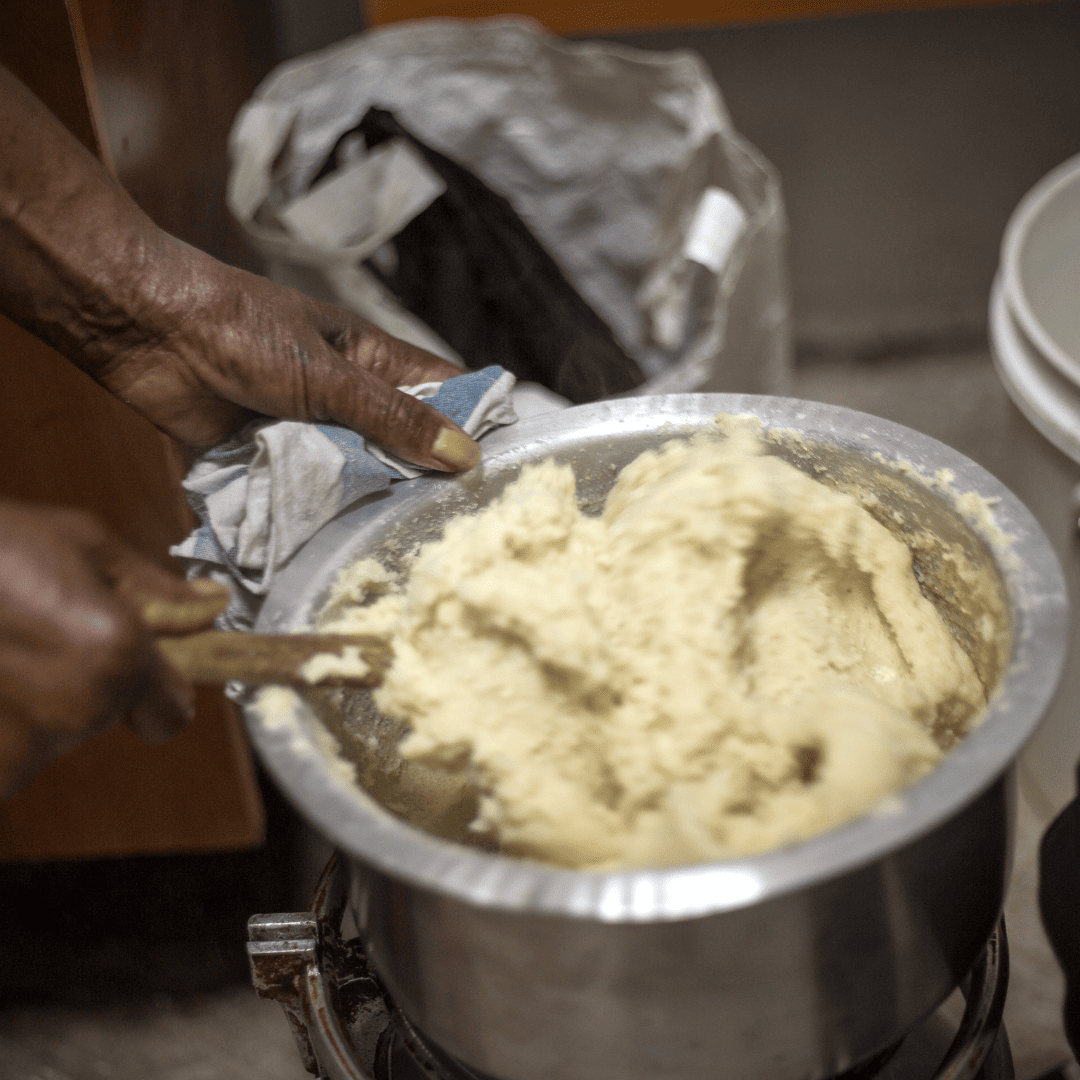 In a POT, bring 2 cups of lightly salted water to a boil.
Add corn flour. Reduce heat to low.
Stir constantly, while pressing the mixture to the sides of the POT to remove any lumps.
If there are no more lumps, stop stirring and let it cook for about 10-15 minutes. Stir occasionally.
Form the mixture into a round shape by bringing together the dough from the sides of the POT to the mixture. Turn the POT over on top of a flat plate
If need be, the ugali can be cut into smaller chunks.
Marceline Reid-Jaques
2022-12-14
Wonderful, flavorful meals using readily available ingredients!
My daughter gave me a subscription as a Christmas present while our families were quarantining together. It was so much fun! It introduced us to several cuisines that were totally new to us. The recipes were easy to follow and the spices were transformative - fresh and pungent and delicious.
The best way to try new dishes!
Be Inspired | Explore your boundaries and creativity