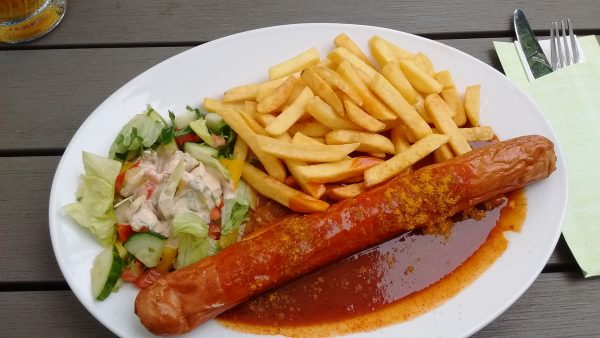 A Dish With Its Own Museum
The Currywurst might be the only street food worldwide that is honored with a dedicated museum, the Currywurst Museum in Berlin. The original dish from the Fifties is a short sausage, sliced and served with a secret curry sauce and bread.
From Street Food to a Complete Meal
The key to Vaca Frita or "fried beef" is slow cooked beef the Cuban way. Quick frying is the second and last step in the preparation.
Substitute cabbage salad with a quick sour sliced cucumber salad or with your favorite potato salad.
Add mayonnaise as an additional sauce.
Substitute French fries with baked potato wedges and/or baked root vegetables.
Use any kind of sausage that you prefer, e.g. hot dog or vegan.
The Currywurst Culinary Spice Kit includes the following spices:
[1] 
Ginger, chili, yellow mustard, paprika, turmeric, asafoetida, cardamom, fenugreek, cinnamon, cloves, cumin, white pepper and coriander
[2] Paprika