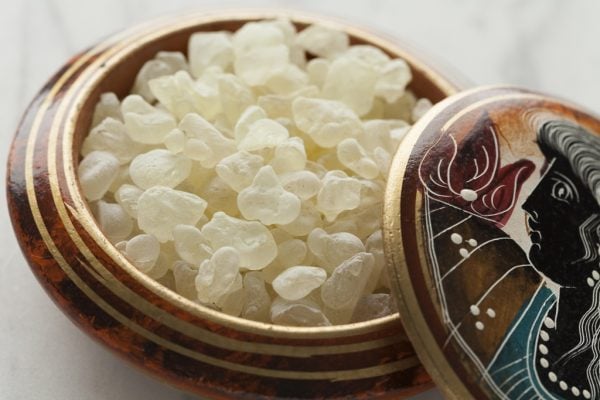 If a spice deserves to be labeled "unique" it is mastic, also called mastiha. There is only one place in the world where it is produced, on Chios, a small island in the Mediterranean Sea. The rarity and complex production are reflected in a price much higher than most spices.
The Mastic Tears Culinary Spice Kit includes the following spices:
Small Mastic Tears
Green cardamom pods (organic)
In case you get hooked on this distinctive spice, your "PEPPER" rewards secure you an attractive offer in our online store.
The Mastiha tree grows in other parts of Greece and the Mediterranean, but it only "cries" in Chios, as the locals sometimes call the slitting-tearing process the tree must undergo in order to produce its resinous spice.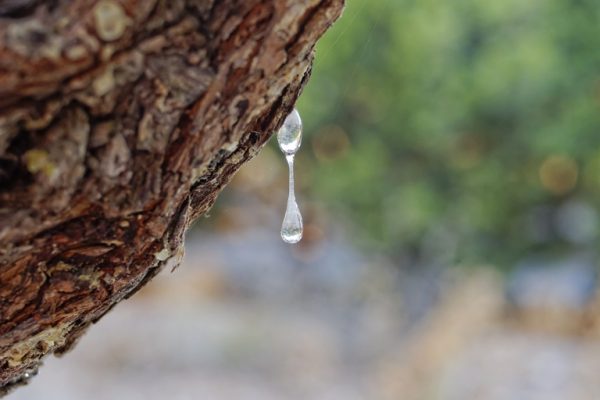 Mastiha is produced in 24 specific Mastiha Villages, Mastihohoria, in the southern, coastal area of Chios, Greece.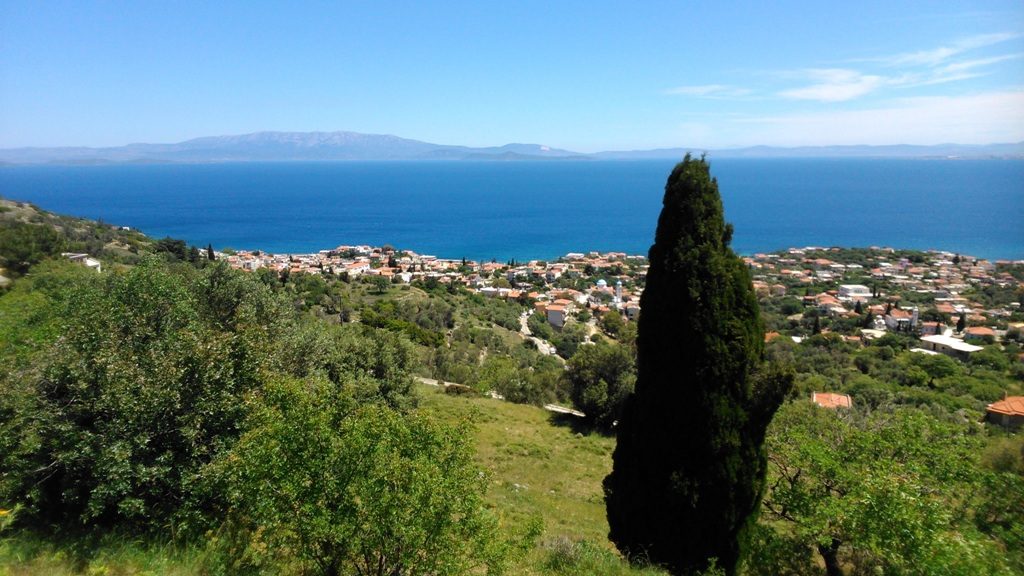 Cooking With Mastic Tears
Cooking with mastic tears is very special. Before you start, smell the flavor. How do you like it?
Mastic is a precious, extremely versatile spice that enhances just about every dish. It has a distinctive flavor, fresh and slightly pine-like. A small amount goes a long way. Too much can leave a bitter aftertaste.
Give your favorite dinner dish a new flavor, follow one of our starter recipes, or find your favorite recipe on our website. Important! Decide first how you prefer to use the included Mastic Tears pouch, as a flavored oil or ground powder. Both ways need different preparations.
Choose one of these two preparations for your Mastic Tears and find recipes below:
Mastic infused olive oil (see recipe below)
Grind Mastic Tears (see recipe below)
Mastic Recipe Inspirations for Mastic Infused Olive Oil:
Drizzle 1-2 tbsp mastic oil over salads, vegetables, or feta. Find the recipe for Halloumi Salad below.
Reheat cooked broccoli or another firm vegetable in 1 tbsp mastic oil and garlic. Serve as a side.
Roasted Pepper, Mastiha and Goat Cheese Spread – recipe
Warm Spinach-Orange Salad with Mastiha Scented Olive Oil – recipe (the recipe refers to 1/3 tbsp mastic infused olive oil)
Warm Vegetable Taboule Seasoned with Chios Mastiha – recipe
Mastic Recipe Inspirations for Ground Mastic:
In a PAN, fry cardamom 1 minute in 2 tbsp oil. Add ground meat and/or small vegetables. Season with salt, pepper, and ground mastic to taste. Fry until done.
Savory rice porridge (see recipe below).
Spaghetti with Fresh Mastiha-Tomato Sauce and Bocconcini – recipe
Greek Fries with Homemade Mastiha Scented Ketchup – recipe
Plum and Purslane Salad with Mastiha-Lemon Vinaigrette – recipe
Orange Chicken with Cinnamon, Ginger and Mastiha – recipe (make half of the recipe for 4 servings)
Asparagus Sautéed with Mastiha-Butter. Optional: Double all ingredients, except the asparagus, and add 1 lb shrimps. – recipe
Skilled-Seared Lamb Chops Rubbed with Mastiha – recipe
Greek cake recipes with ground mastic tears (see recipes below).
Orange Poached Pears Dipped in Dark Chocolate and Mastiha – recipe (make half of the recipe for 5 desserts).
Greek rice pudding (see recipe below).