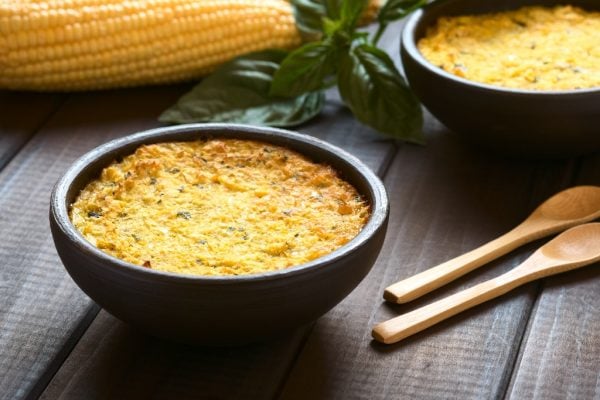 Pastel de choclo is a corn casserole that is popular throughout South America. The main layer is 'pino', ground meat fried with onions and typical South American spices.
The corn is blended with fresh basil leaves and caramelized in the oven. Traditional fillings are olives and boiled eggs, and some cooked chicken. As always, we kept it simple, and you can skip all fillings or make it vegetarian.
Substitute ground meat (all or partly) with chopped vegetables, e. g. eggplants, zucchini, or mushrooms.
Substitute black olives with green olives.
Add slices of carrots to the ground meat.
Add cooked chicken (bone- and skinless) as the second layer, on top of the ground meat.
The Pastel de Choclo Culinary Spice Kit includes the following spices: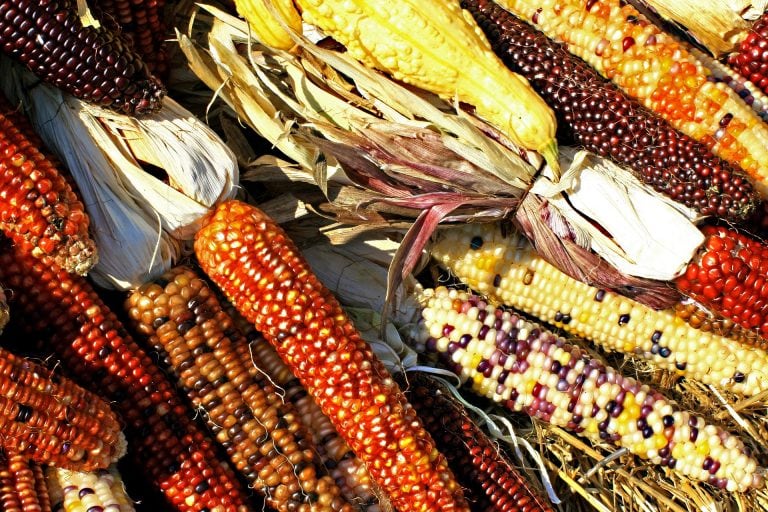 In a FOOD PROCESSOR, mix corn and basil with some milk into a creamy paste.

In a POT, cook the corn paste with butter and salt to taste over low heat for about 20 minutes until it thickens. Stir frequently.
In a PAN, heat 1 tbsp oil over medium heat.

Fry onions until they turn translucent.

Add meat, Pastel de Choclo Spices, and salt to taste.

Stir-fry meat until it's crumbled and cooked. Set aside.
Coat a BAKING DISH with oil.

Fill it in layers, starting with the meat, add eggs, olives, and optional raisins.

Finish with a thick layer of the corn paste.

Sprinkle the top thinly with sugar.
Bake the Pastel de Choclo in the OVEN until the sugar turns brown.
Serve Pastel de Choclot with a fresh salad of your choice (optional).