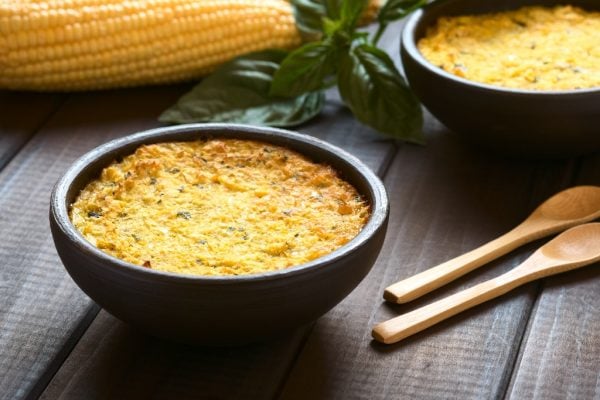 Pastel de choclo is a corn casserole that is popular throughout South America. The main layer is 'pino', ground meat fried with onions and typical South American spices.
The corn is blended with fresh basil leaves and caramelized in the oven. Traditional fillings are olives and boiled eggs, and some cooked chicken. As always, we kept it simple, and you can skip all fillings or make it vegetarian.
Substitute ground meat (all or partly) with chopped vegetables, e. g. eggplants, zucchini, or mushrooms.
Substitute black olives with green olives.
Add slices of carrots to the ground meat.
Add cooked chicken (bone- and skinless) as the second layer, on top of the ground meat.
The Pastel de Choclo Culinary Spice Kit includes the following spices: