The next selection will be available at the beginning of November.
Look out for our email notification.
Enjoy the freedom and convenience to choose your preferred dishes from our seasonal menu.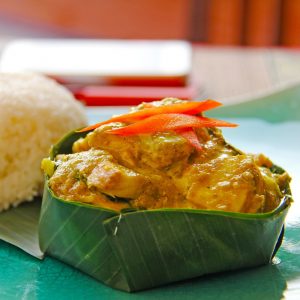 Amok is a national dish of Cambodia. The most common version is Amok Trey with fish in a fresh coconut sauce seasoned with lemongrass, galangal, and makrut limes. Typical vegetables are local green Nhor leaves which are slightly bitter. You can make this dish with your favorite protein and vegetables. You can even add fresh pineapples. ...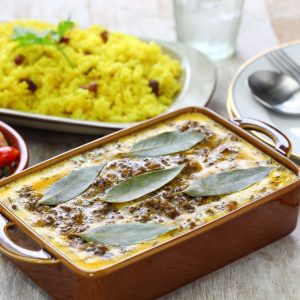 Bobotie is a popular South African dish. It was most likely influenced by the Malaysian and Dutch cuisine. The creamy meatloaf balances a sweet-sour-spicy flavor. Optionally, you can make it as a stir-fry in a pan. The spice blend contains dried mango called amchoor. Don't miss the apricot-ginger chutney. ...