Your Quad Box Selection in December
The SpiceBreeze Quad Box is the first spice subscription box that let you choose your preferred dishes. 
You have already the flexibility to choose between several ingredients for each culinary spice kit. With our new feature, SpiceBreeze Quad Box subscriber get even more options.
These 2 are In - For Sure
From the 4 culinary spice kits that are included in a SpiceBreeze Quad Box, 2 are the same as in the smaller SpiceBreeze Duo Box and cannot be changed – yet.
Khoresh Fesenjan is one of the best dishes of the Persian cuisine and part of the dinner table on Shabe Yalda when families come together. Enjoy the creamy richness with a tangy flavor and a hint of sweetness.
Keshi Yena is very popular in Aruba and Curaçao. It's said that slaves invented this dish. They filled the shell of large Edam or Gouda cheese with whatever leftovers they could find.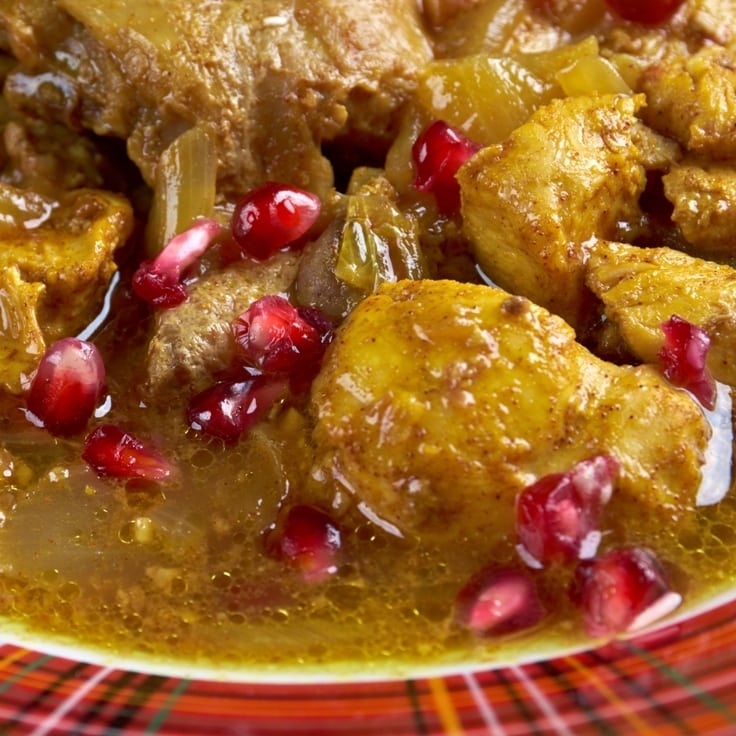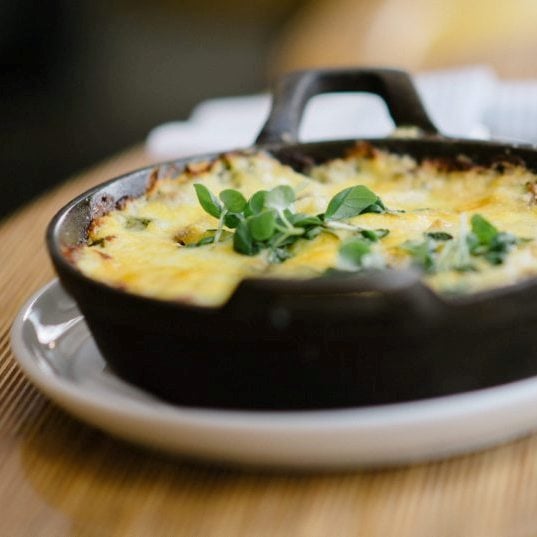 Your Selection to Choose Dish # 3 & # 4
Two culinary spice kits are unique for the SpiceBreeze Quad Box and can be tailored to your taste.
Each month, you can select your preferred two additional culinary spice kits from several dishes or discover our table-top spice of the month. The monthly selection is available in your account on the days notified by email.
Check out all options for the current recipe spice kits and the spice of the month here below.
On top of your account page, check the boxes for your 2 preferred choices.

Roasted goose with red cabbage and potato dumplings is one of the traditional holiday feasts in Europe. Chicken and gnocchi make it faster and easier to prepare this delicious dinner. You can save even more time without the gravy. The juicy sauce out of the oven is scrumptious by itself. The key ingredient is the herb Mugwort. It's also beneficial for the digestion.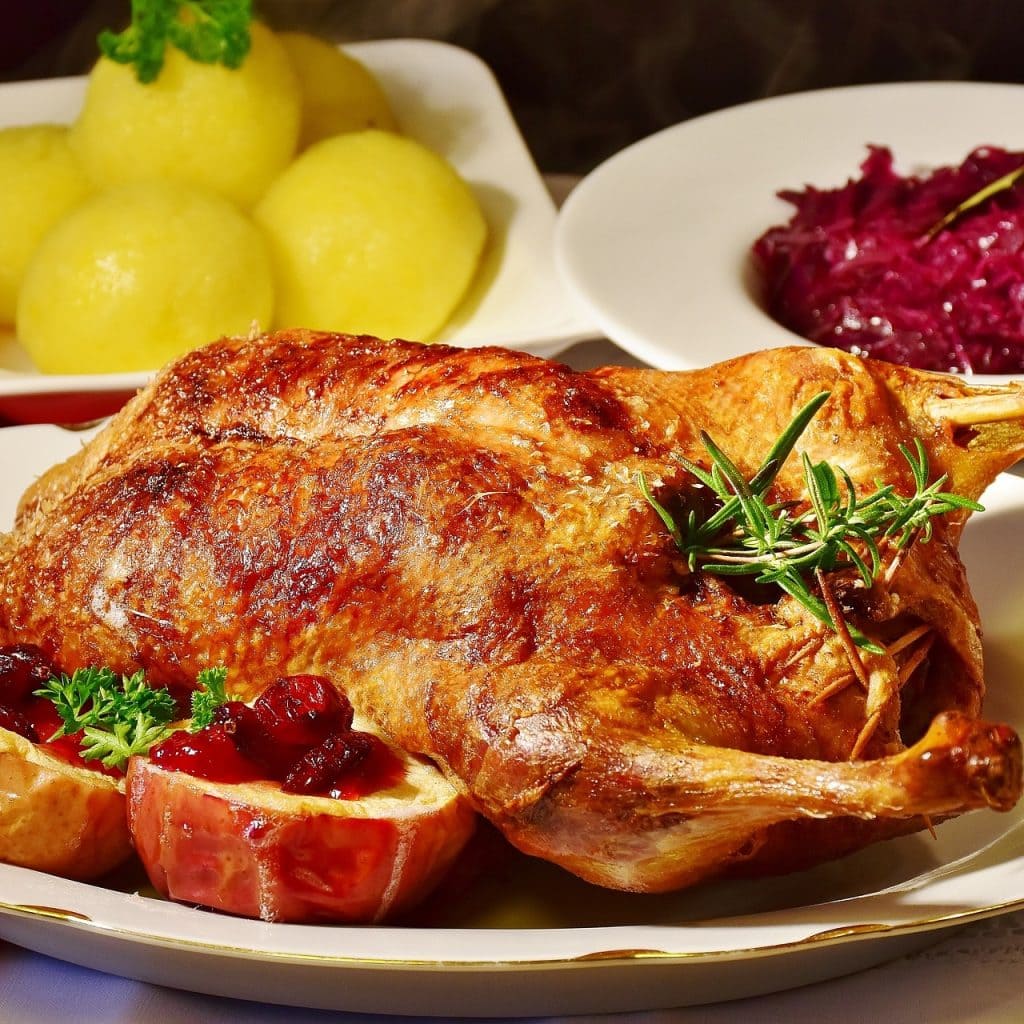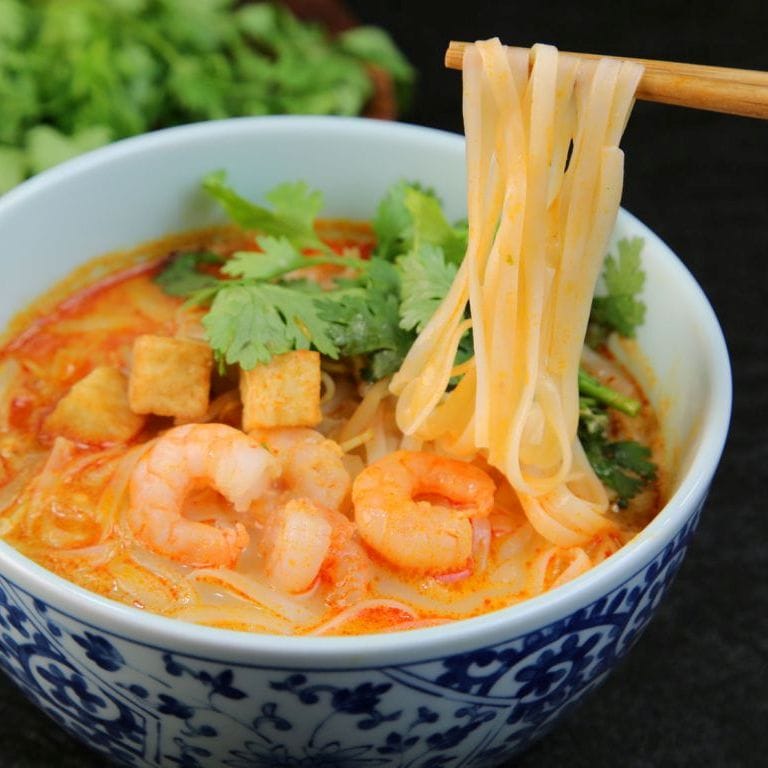 The coconut milk used in Malaysian Laksa Lemak adds sweetness to the famous Laksa soup and balances its sour-salty-hot flavor.
In this adapted recipe shrimps paste and fish sauce are substituted with easier to find anchovy paste and tamari or soy sauce. You can also skip the anchovy paste for a fish-free version of this delicious fragrant soup.
Russian-French Boeuf Stroganoff
This recipe spice kit is a new twist on Bœuf Stroganoff with a juniper-cacao based spice blend with pink peppercorns. Make it with or without beef. Or add it to a mushroom casserole with green beans.
Pink peppercorns are best when added at the end of cooking or sprinkled on the finished meal. Their flavor pairs perfectly with juniper
Amok is a national dish of Cambodia. The most common version is Amok Trey with fish in a fresh coconut sauce seasoned with lemongrass, galangal, and makrut limes. Typical vegetables are local green Nhor leaves which are slightly bitter. 
Make this dish with your favorite protein and vegetables. Or add some fresh pineapples.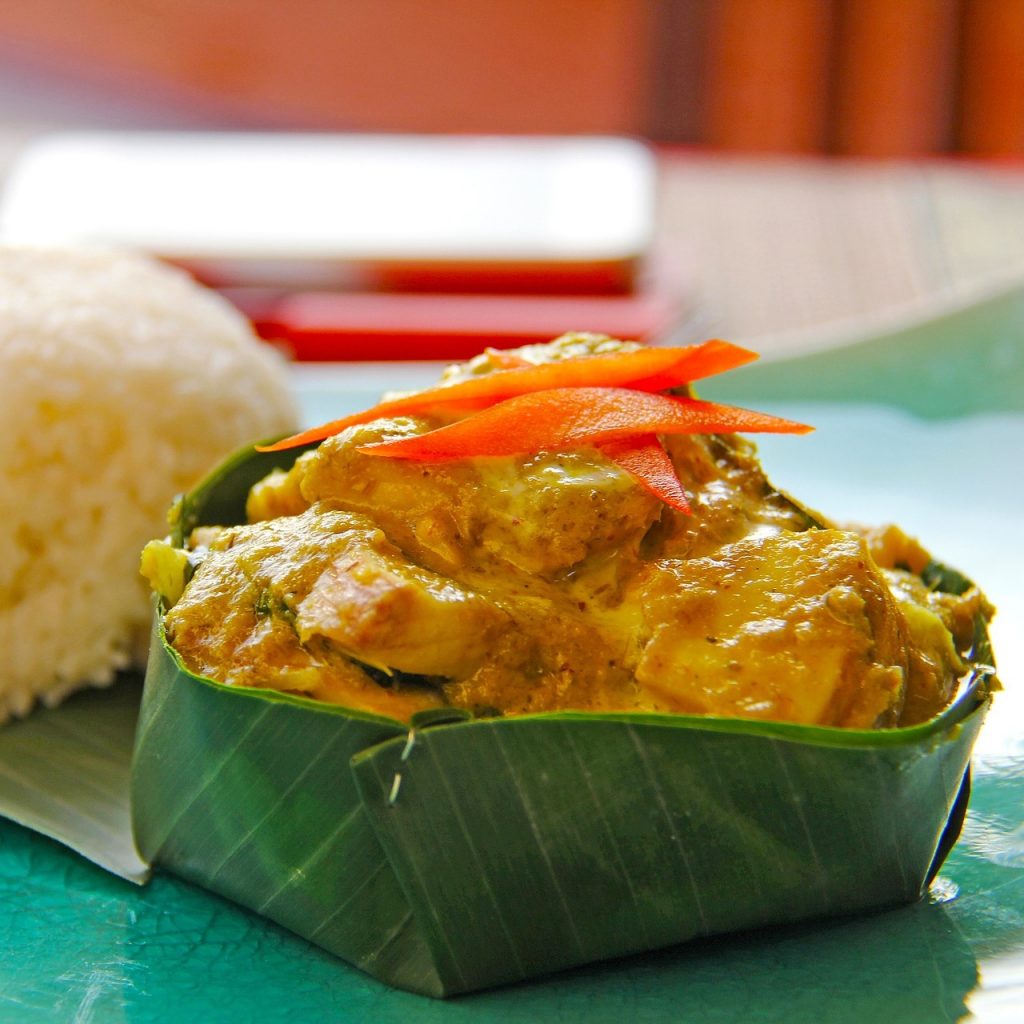 The origin of this popular South African is unknown. Bobotie was most likely influenced by the Malaysian and Dutch cuisine. This creamy meat pie balances a sweet-sour-spicy flavor.
Add a apricot-ginger-chutney with our online recipe!
Licorice used to be a key ingredient in the original Lebkuchen aka Gingerbread spice. We brought it back together with a Silesian Christmas sauce. Optionally, use this spice blend for baking or in desserts.