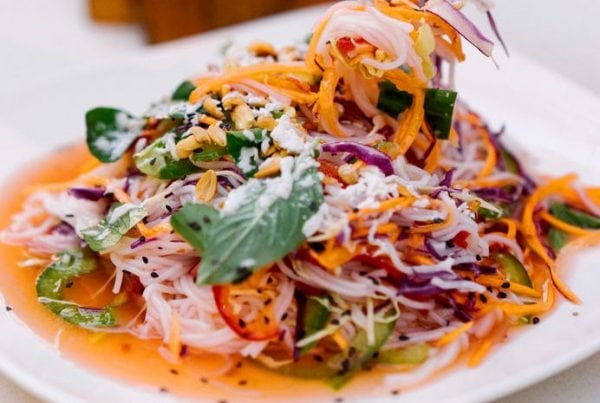 In this light salad, noodles are paired with healthy raw vegetables in a tangy lemon sauce. It's seasoned with Kampot pepper, which has a floral note and is considered the finest pepper in the world.
Grown in the mineral-rich mountains of the Kampot region, the taste of black Kampot pepper unveils hints of flower, eucalyptus, and mint. "It's got a floral dimension that's really something special," said Anthony Bourdain.
Substitute some of the cabbage with finely sliced
shallots, bell pepper, or shredded carrots. 
Substitute meat with shrimp or cold cut meat, or mix.
The Neorm Masour Culinary Spice Kit includes the following spices: