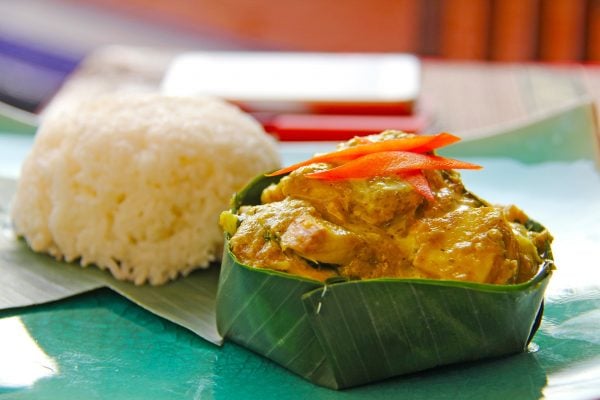 Amok is a national dish of Cambodia. The most common version is Amok Trey with fish in a fresh coconut sauce seasoned with lemongrass, galangal, and makrut limes. 
Typical vegetables are local green Nhor leaves which are slightly bitter. You can make this dish with your favorite protein and vegetables. You can even add some fresh pineapples.
Substitute fish with thin strips of chicken breast, sirloin
beef, or more vegetables. See additional tips online.
Use other vegetables, e. g. bok choy, mushrooms,
green asparagus, bell pepper, and/or napa cabbage.
The Amok Culinary Spice Kit includes the following spices:
Lemongrass, galangal, lemon, turmeric, makrut lime, chili flakes, basil, bay leaves, lime peel