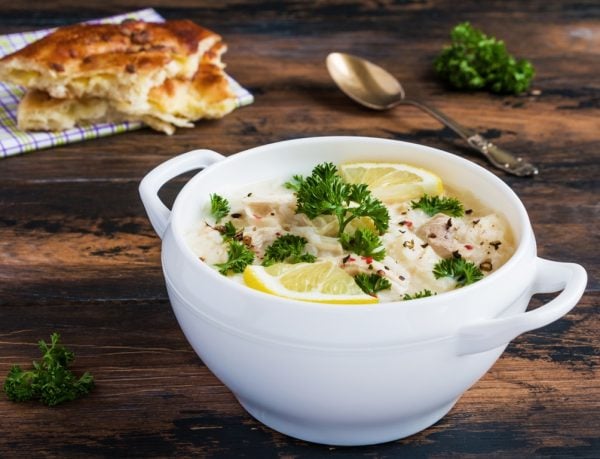 The basic recipe for Avgolemono is a healthy chicken soup thickened with eggs and seasoned with lemon juice to taste. Perfect for the cold season. We added a modern twist with our pink pepperberry-lemon thyme blend.
Optionally, make a delicious Avgolemono pasta sauce. You can add your favorite vegetables either in the soup or pasta sauce. Or pour the sauce over cooked or fried vegetables. A good fit is green asparagus, turnip, rutabaga, pumpkin, zucchini, and/or carrot.
Skip the chicken soup step and buy cooked shredded
chicken and chicken broth instead.
Substitute orzo with small noodles or cooked rice.
Add your favorite vegetables to the Avgolemono Soup.
Omit the chicken in the Avgolemono Soup.
Add 1-2 tbsp white wine and/or olive oil to the Base.
For a thicker soup, dissolve 1-2 tsp cornstarch in
2 tbsp cold water. Add it to the Avgolemono Base.
The Avgolemono Culinary Spice Kit includes the following spices:
Pink pepperberries, chives, lemon thyme, savory, green peppercorns, lemon crystals