Your Quad Box Size Menu for January
The SpiceBreeze Quad Box is the first spice subscription box that let you choose your preferred dishes.
You have already the flexibility to choose between several ingredients for each culinary spice kit. With our new feature, SpiceBreeze Quad Box subscriber get even more options.
These 2 are In - For Sure
From the 4 culinary spice kits that are included in a SpiceBreeze Quad Box, 2 are the same as in the smaller SpiceBreeze Duo Box and cannot be changed – yet.
The Kadhi Pakora recipe combines two dishes: crisp Pakora fritters and gravy-style Kadhi. Both use garbanzo bean flour as the main ingredient. Though variations are included, we recommend staying original for a wonderfully unique taste. 
French Boeuf aux Quatre ÉpicesWhite pepper plays a prominent role in Bœuf aux Quatre Épices. Quatre Épices is a French staple blend used to season hearty stews and soups, or braised root vegetables. This recipe is for a French-style beef stew or one of its variations.
Your Selection to Choose Dish # 3 & # 4
Two culinary spice kits are unique for the SpiceBreeze Quad Box and can be tailored to your taste.
Each month, you can select your preferred two additional culinary spice kits from several dishes or discover our table-top spice of the month. The monthly selection is available in your account on the days notified by email.
Check out all options for the current recipe spice kits and the spice of the month here below.
For Quad box size gift recipients: 
Please send us an email with your selection to
hello (at) SpiceBreeze.com
On top of your account page, check the boxes for your 2 preferred choices.
Indonesian Rendang is one of the most delicious meals of the world as voted by CNN readers and everybody who tasted it once. It's typically made with beef cooked in coconut milk for many hours until the meat is tender and absorbed the flavors of the exotic spices. For a faster version, use chicken or the recipe variations on our website.
Sichuan, also known as Szechuan, is a province in China. It's the origin of Panda bears and Sichuan pepper. This spice is very common in Asian cuisine. It is not related to pepper and has a very special taste with a citrus note. Notably, Sichuan pepper creates a numbing sensation in your mouth. Try it sprinkled over your dish or use the remainder in a dish with beans or mushrooms.
You will never forget the name of this dish from the Chinese region Sichuan. In its classic version, thin glass noodles, also called bean threads, soak up a sauce made with ground meat. The result looks like ants are climbing on tree twigs. That's why 'Mǎyǐ shàng shù' translates to 'Ants on a tree'. We used easier to find thin spaghetti and optional healthy vegetables. Our spice blend with Shitake powder is full of umami.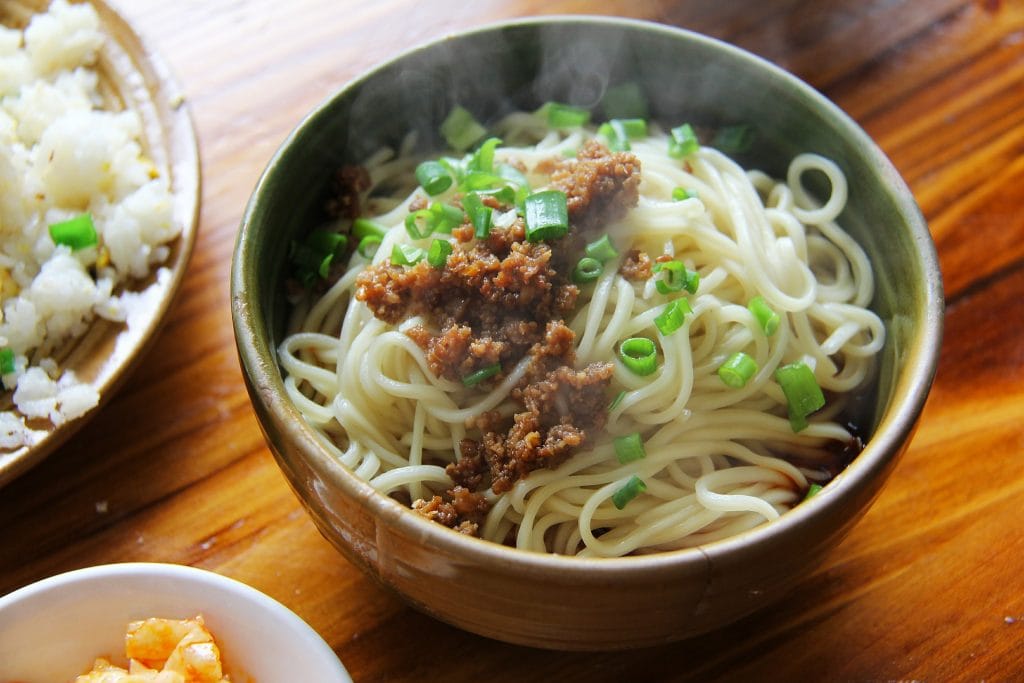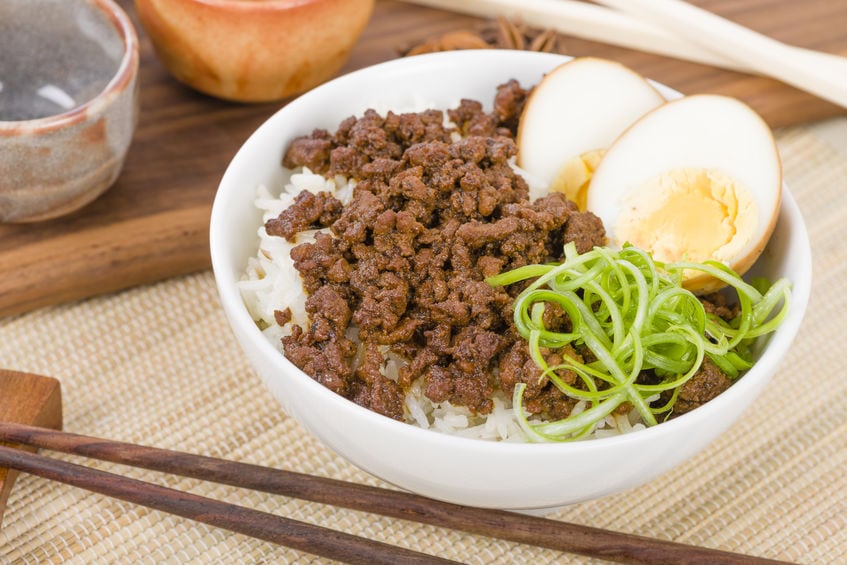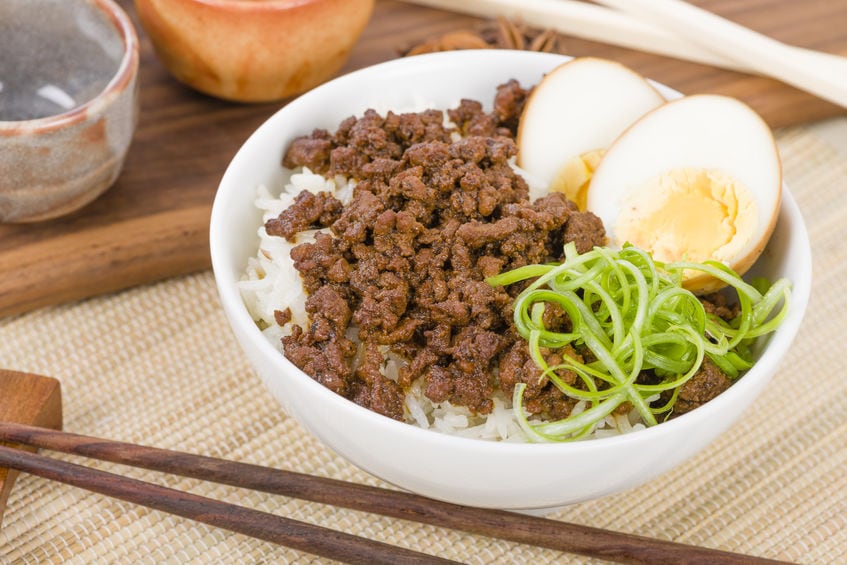 Classic Middle Eastern Fattoush is a fresh salad seasoned with ground tart sumac berry and topped with crunchy pita chips. Serve it with fried chicken or use the Lebanese Baharat blend for oven baked vegetables.  Alternatively, find online the recipe for another Lebanese classic: Shawarma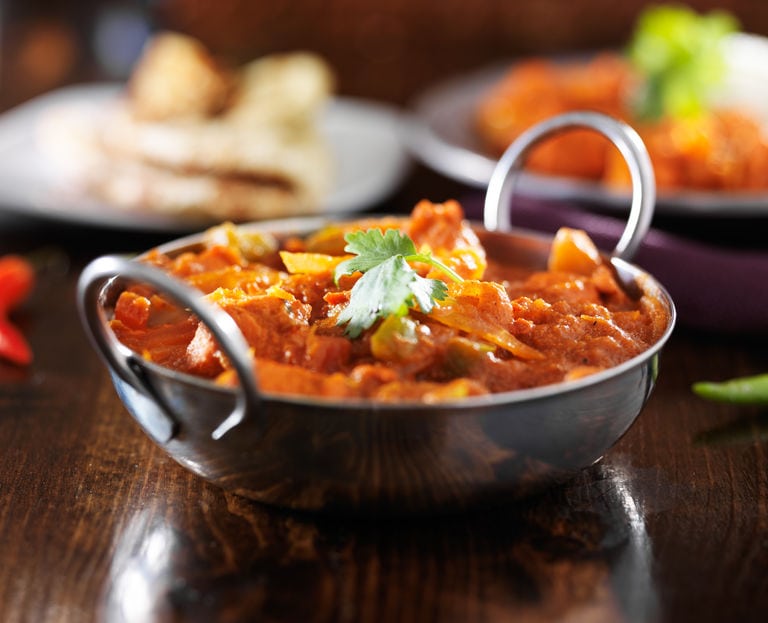 Vindaloo is a worldwide popular dish from Goa, India. Its origin is the Portuguese dish "carne de vinho e alhos" (meat cooked in wine vinegar and garlic). The sour-spicy dish came to Goa with Portuguese explorers in the 15th century and was adapted to the local taste and ingredients. Vindaloo is usually very hot. Our spice blend has only a little kick, not hot at all. Add fresh chilies to your heat level. 
Falafel can make a great substitute for a burger, once in a while or weekly. Consider our variations as a start for your own creativity. You can change the type of beans and herbs, add vegetables to the beans, serve them with any type of bread, sauce, and salad.