Your Quad Box Selection for November
The SpiceBreeze Quad Box is the first spice subscription box that let you choose your preferred dishes. 
You have already the flexibility to choose between several ingredients for each culinary spice kit. With our new feature, SpiceBreeze Quad Box subscriber get even more options.
These 2 are In - For Sure
From the 4 culinary spice kits that are included in a SpiceBreeze Quad Box, 2 are the same as in the smaller SpiceBreeze Duo Box and cannot be changed – yet.
Amok is a national dish of Cambodia. The most common version is Amok Trey with fish in a fresh coconut sauce seasoned with lemongrass, galangal, and makrut limes. 
The origin of this popular South African is unknown. Bobotie was most likely influenced by the Malaysian and Dutch cuisine. This creamy meat pie balances a sweet-sour-spicy flavor.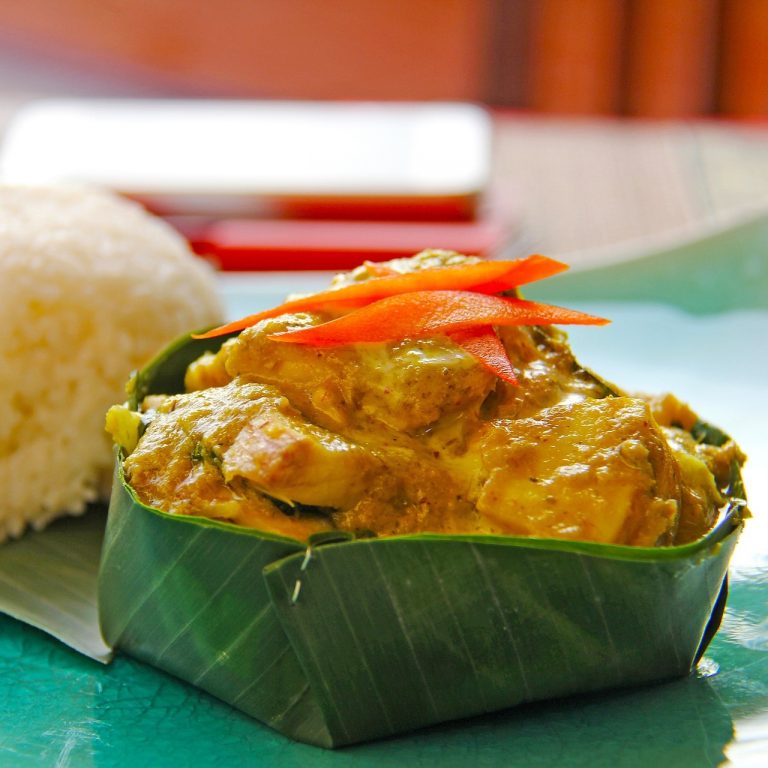 Your Selection to Choose Dish # 3 & # 4
Two culinary spice kits are unique for the SpiceBreeze Quad Box and can be tailored to your taste.
Each month, you can select your preferred two additional culinary spice kits from several dishes or discover our table-top spice of the month. The monthly selection is available in your account on the days notified by email.
Check out all options for the current recipe spice kits and the spice of the month here below.
On top of your account page, check the boxes for your 2 preferred choices.
Pastel de choclo is a corn casserole that is popular throughout South America. The main layer is 'pino', ground meat fried with onions and typical South American spices. The corn is blended with fresh basil leaves and caramelized in the oven.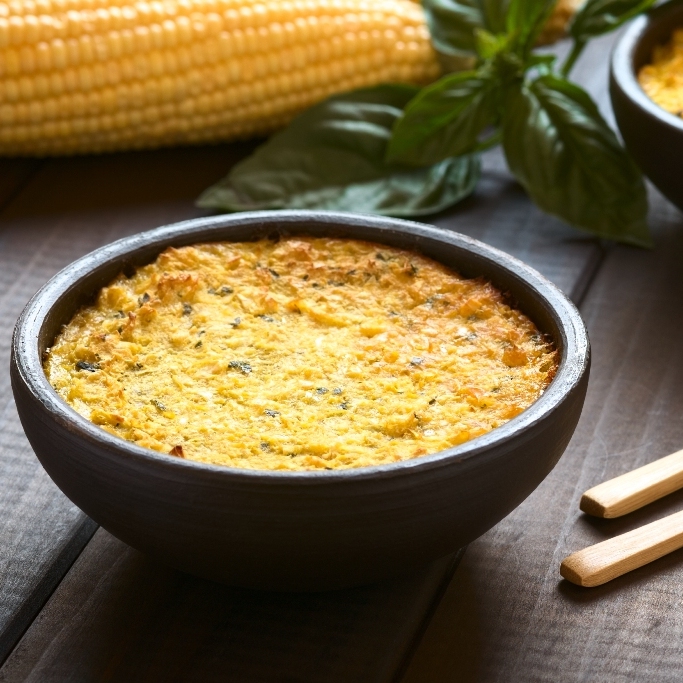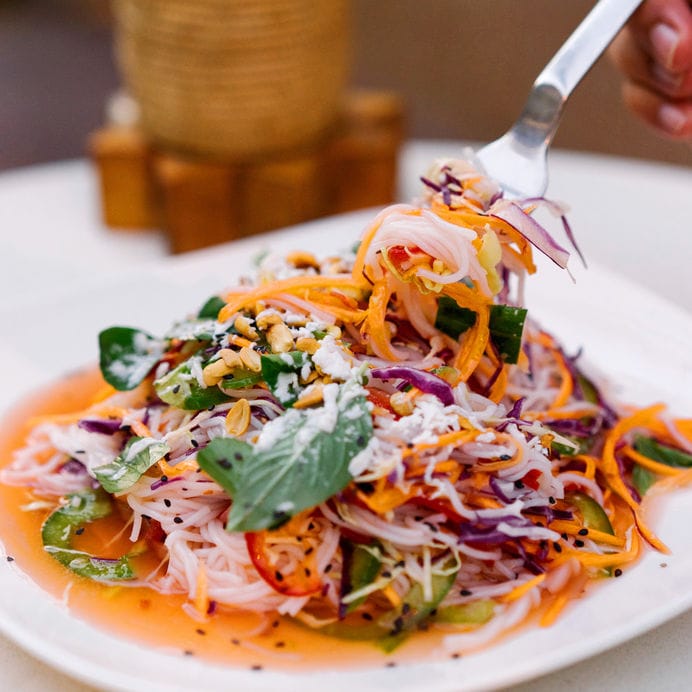 Enjoy this quick light salad after the rich Thanksgiving feast. Noodles are paired with healthy raw vegetables in a tangy lemon sauce. It's seasoned with Kampot pepper, which has a floral note and is considered the finest pepper in the world.
Rougail is a curry made from smoked sausages. This dish is one of the most well-known specialties from the cultural melting pot La Réunion. Please take the time to smell the makrut lime leaves powder.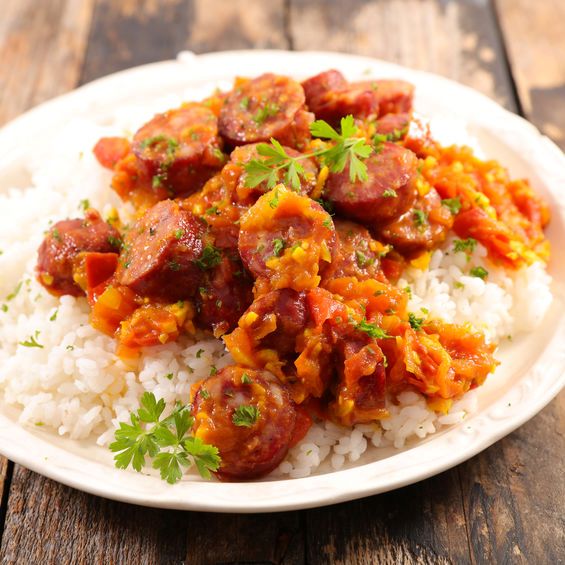 Moroccan Couscous aux Sept Légumes
'Couscous with seven vegetables' is a traditional dish in North African countries and much loved by its visitors. Saffron supports the rich flavor of plenty of fresh vegetables.  Don't worry about the chopping! Luckily, the vegetables are used in a larger size for this dish. A typical topping is Tfaya, caramelized onions, raisins, and cinnamon.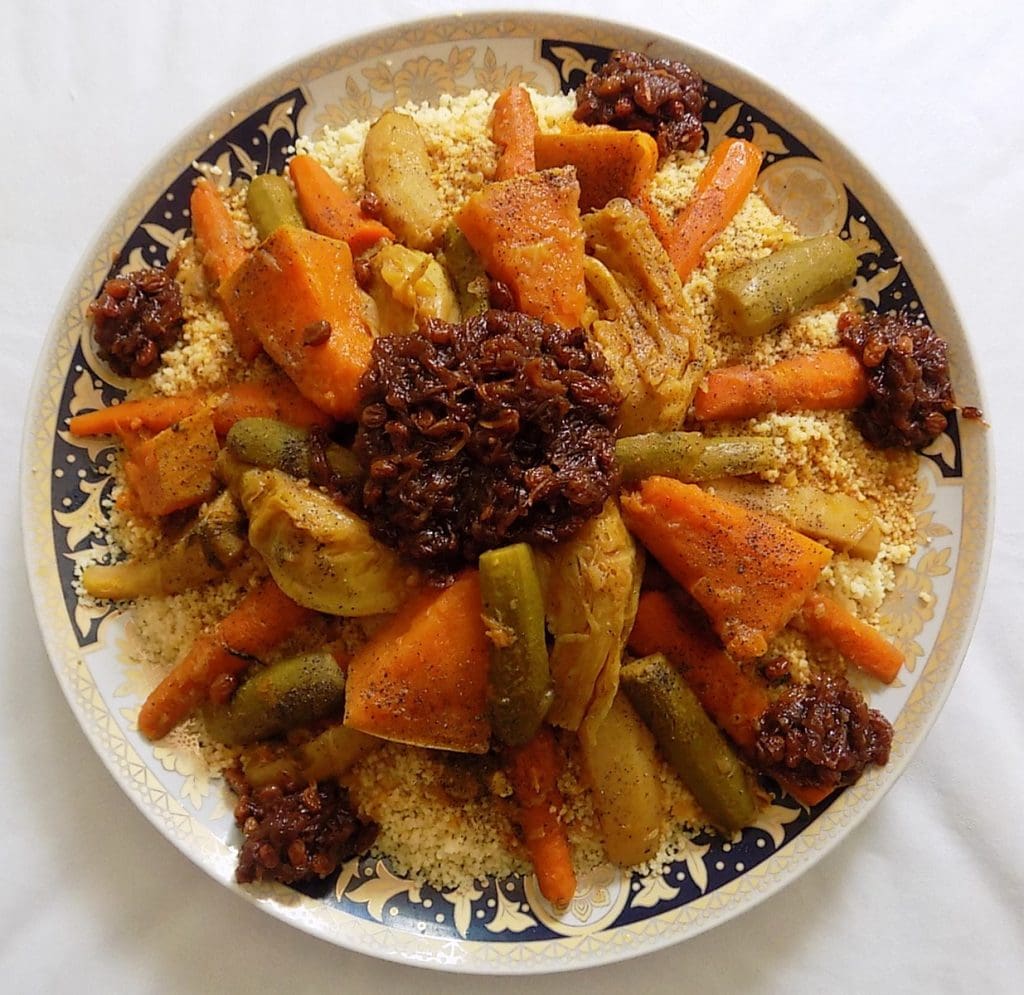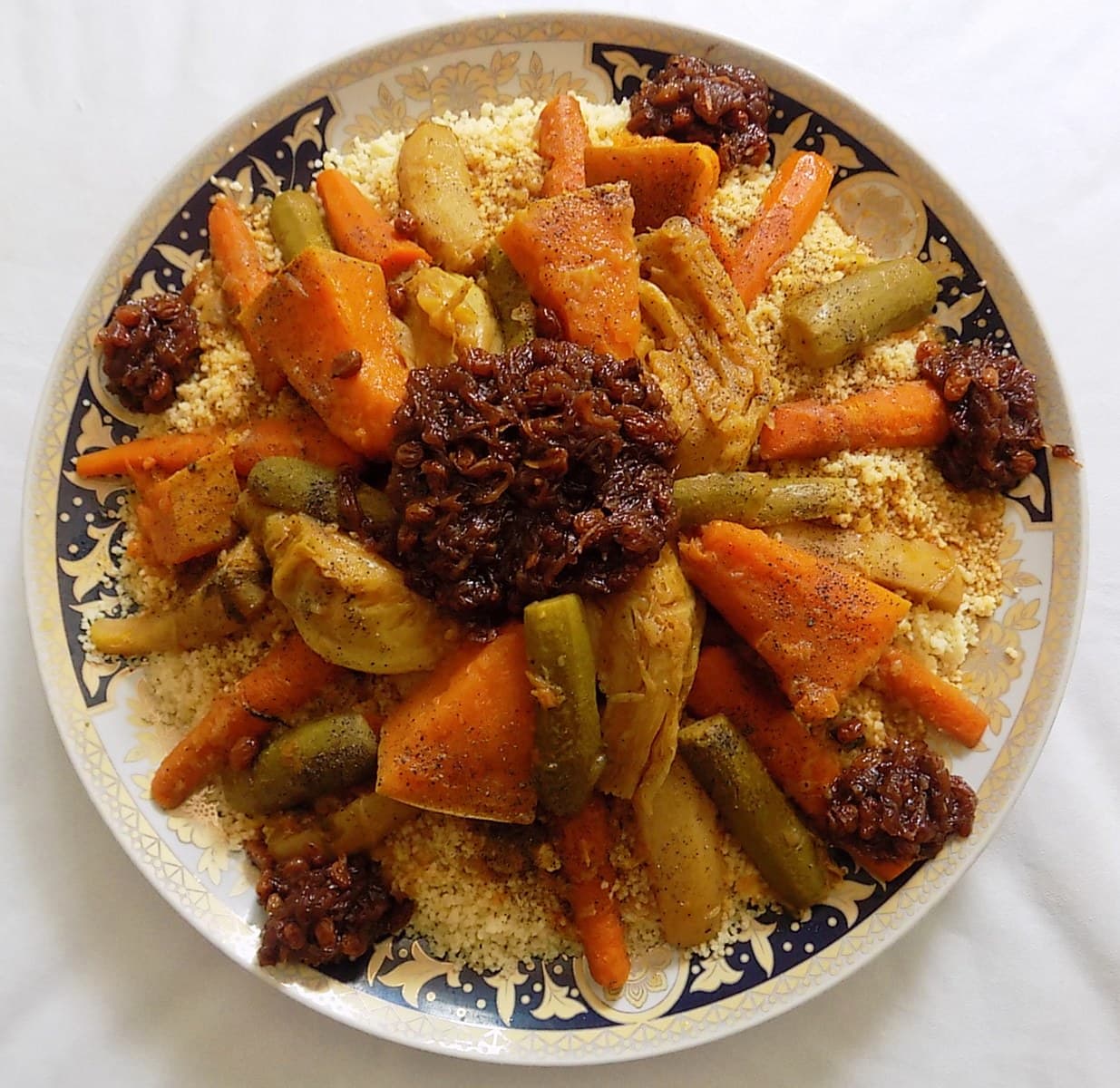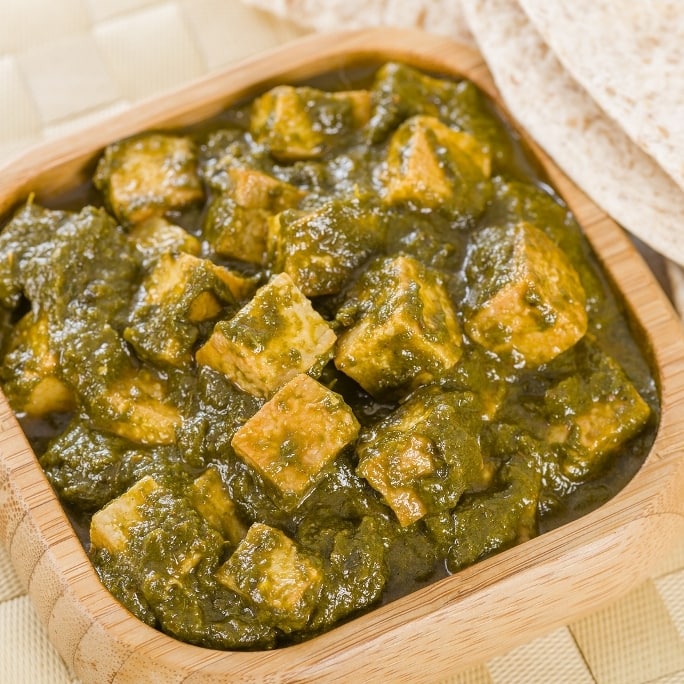 This dish became popular in the United States as Palak (spinach) Paneer. Saag Paneer is more flexible as you can use and combine any green leaves you like. Paneer is an Indian fresh cheese similar to unsalted cottage cheese. It melts not easily. We included in this recipe plenty of options for an even delicious dish if you can't find paneer.
Tabletop Spice of the Month:
Red Sumac is an essential ingredient in Middle Eastern cuisine and a common tabletop condiment. Its taste is tart, berry-lemon-like. Try one of our simple recipes or sprinkle it on your favorite meals for a change.