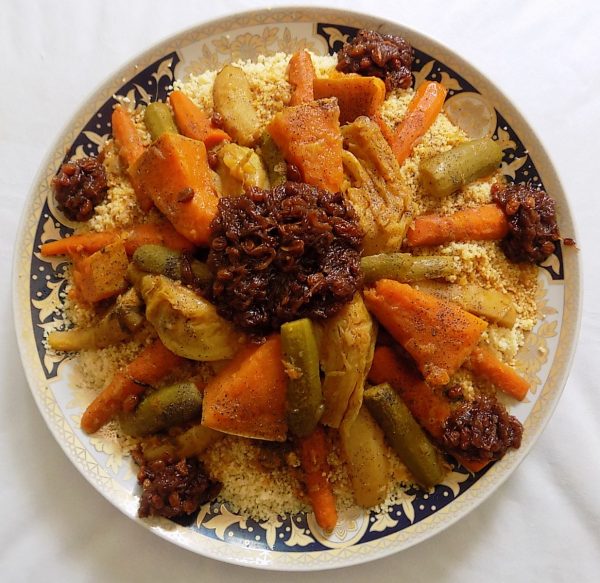 Couscous aux Sept Légumes
'Couscous with seven vegetables' is a traditional dish in North African countries and much loved by its visitors. Saffron supports the rich flavor of plenty of fresh vegetables. Don't worry about the chopping! Luckily, the vegetables are used in a larger size for this dish. Couscous is also cooked with lamb or sheep. 
A typical topping is Tfaya, caramelized onions, raisins, and cinnamon. With Tfaya, arrange for a longer cooking time.
If you use chicken breast, cut it in three even parts.
Optitional vegetables: tomatoes, zucchini, green beans.
Without meat, substitute water with vegetable broth.
Substitute couscous with cooked potatoes.
Add caramelized onions with raisins (Tfaya).
The Couscous Culinary Spice Kit includes the following spices:
[1]    paprika, turmeric, ginger, black pepper, saffron[2]    cinnamon, cardamom