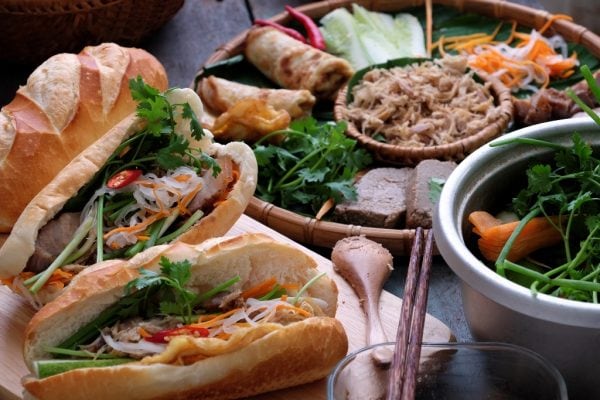 Bánh mì refers to Vietnamese baguette. It's a heritage from the French colonial period. Thit means meat. Our spice blend includes authentic Vietnamese cinnamon. It's not only sweet but a bit spicy as well.
This recipe is for Bánh mì thit xá xíu with BBQ pork. You can use other meat or find the meatball version (Bánh mì thit xíu mai) below. 
Substitute pork with chicken, turkey, or tofu.
Substitute daikon with radish or turnip.
Substitute daikon and carrots with coleslaw.
The Bánh Mì Thịt Culinary Spice Kit includes the following spices:
Annatto, black pepper, Sichuan pepper (not recommended during pregnancy), fennel, Vietnamese cinnamon, star anise, and cloves.